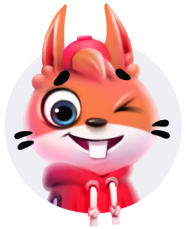 FAQ
Everything you need to know is here
Which countries are covered by the work of the RJ Agency?

RJ Agency started working in Ukraine, therefore most of our partners are from here. However, we are actively developing our Eastern European outsource hub, so more and more companies from other countries join us: Poland, Romania, Bulgaria, Baltic states, and others; as well as from the countries of Latin America and the USA

 

How do you formalize your relationship with the companies you helped find clients?

We sign an agency agreement with all the companies we help to get the project (or customer). You can view a sample of such an agreement by contacting any of our coordinators.

Are there any conditions for joining your Agency? Which companies do you add?

Companies that want to become RJ Agency members should have a good reputation and positive reviews on platforms such as Clutch, GoodFirms or others. We cooperate with mid-sized companies, which mainly employ up to 200 employees. What is important for us is that companies are willing to share projects, developers and to work with outstaffing and outsourcing work models.

How is the agency's fee calculated? What does it depend on and when is it paid?

The agency fee is paid by the companies that received the project for each reporting period after receiving funds from the customer. In each case, the agent's remuneration is subject to agreement. The amount of remuneration depends on the volume of work, urgency and complexity of the technologies to be used.

If one of the parties does not fulfill its obligations, do you give any guarantees?

The performing company and the contracting company independently choose the method of cooperation: they have an opportunity to discuss and agree on all the conditions to ensure that both parties find the terms that they feel comfortable with. If necessary, we can recommend terms and conditions to companies on the basis of experience gained. At the same time, we have the right to exclude from our partners a company that has violated the terms of cooperation, has failed to perform its work properly, has failed to meet the deadlines or has failed one of our partners/clients. We monitor and support the two parties throughout the work on the project.

How many performing companies are there in your network right now?

Currently, there are more than 700 companies in our network, each can be both the performer and the customer, depending on the case. As we are actively developing, the number of companies is growing rapidly.

Are the customers only leads, given by companies from the network, or does the platform also provide lead generation process?

The clients are not only customers of our partners, as the platform also conducts lead generation processes, particularly to the market of the Nordic countries (Norway, Sweden, Denmark, Finland).

Can I see a sample of an agency contract?

By contacting our coordinators, you can get a sample agency contract for a review.

Do I have to send my CV in a certain format?

We work with many clients, and all of them have their own vision of a perfect CV. In order to save your time and effort and to avoid multiple requests for corrections, we have made a list of recommendations that we would encourage you to consider when you send your CV to us, because the client may not accept your CV unless it is written in accordance with these requirements.

– We need to receive your document in a .doc/.docx format;

– Avoid mentioning the name of your company to protect your candidate from possible hunting by other companies. We would also ask you not to use your logo, address, etc. Also, please, do not use hidden links or hidden titles of the document which include the name of your company. Do not include a photo of your developer;

– Please specify the first name and the last name of your candidate. Some clients make it an obligation. If it is not possible due to your privacy policy, you can make up a nickname, but we will need this data in the future;

– Please do not forget to specify the professional level of your developer (junior/middle/senior), as well as their level of foreign languages;

– List all technologies your developer is experienced with and specify the duration of work with each one of them. For example, Python – 3 years, Django – 1 year;

– We will need the list of projects that your developer has worked on. If a project is under NDA, you do not need to specify its name, but add a description. Please, specify the time frame for each project, for example, 'September 2020-April 2022'. You also need to list the stack of technologies used by your developer on each specific project;

– Make sure that all the technologies listed in the request are included in the CV of your candidate.

What do I have to pay to be a participant of the RJ Agency?

Entry to our agency, sending out requests and submitting a CV are absolutely free. Companies that have received the project pay agency fees as a percentage of each client's payment or under other individually defined conditions.

What happens to CV that we submitted? Who do we need to contact if there are any questions?

After the CV is submitted to the request, it is subject to mandatory moderation. All CVs we submit to clients must be white labeled, meaning we will remove the developer's contacts and personal information, the logo, and other features belonging to your company. Professional developer data such as experience, technology, projects will not be editable or removed. After the moderation stage, the CV is sent to the customer. We do not filter and do not select the resumes, as the decision can only be made by the customer. If you have questions about the request you have submitted, contact the coordinator responsible for the processing of the request, whose contact details are indicated in the request description.

How to become RJ Agency partner?

The whole process of joining our agency is as quick and simple as possible: first it is necessary to contact our coordinator. The next step is a short interview lasting up to 30 minutes, during which we will gather all the necessary information about your company, and then we can start working together.

Do you provide feedback in case the Client refuses to do the project?

If the application is submitted via the RJ App, then in case your request is closed, you will definitely receive a notification with the necessary information. You can also get feedback by contacting the responsible coordinator whose contact details are listed in the request description.

Can I see the list of RJ Agency partners?

According to our policy, we cannot disclose the whole list of our partners. However, on our site we keep feedback from the most active partners and customers, indicating the contact person and company name. In this way you can see a partial list of those with whom we cooperate.

If I have a request/project - what should I do? And how is the whole process organized?

If you have a request, you should contact the RJ Agency coordinators, and if you are already our partner, you can contact your personal manager. We will ask a few questions in order to properly formulate, clarify all requirements and evaluate your request. After that the request will be placed in the RJ App and within the next 24-48 hours you will receive various offers. Only you make the final decision on the choice of the expert or the team.
Will you communicate directly with my developers?

All organizational issues, as well as the model of future cooperation, are agreed on with the management of the company. We never involve developers into this process.

When is it convenient to work with you?

Cooperation with us will be useful if:

– You have irrelevant leads that you want to pass on to the performer for a % fee;

– You have a customer and you need the technology you don't work with to cooperate with them. In that case we will supplement your team as quickly as possible with the required experts;

– You have "bench specialists" and you need an additional sales channel;

– If you need to scale the team quickly;

– If you want to get additional expertise by bringing in experts from another company.

What is the rate range of Middle/Senior developers?

Rates depend entirely on the technologies used and the requirements of the developers, but according to our observations they are mid-market. At the same time, we have partnered with many companies, so we can find very profitable offers. For more detailed information, you can contact our coordinators, specify the technology, the level of the developer and get all data about average indicative rates.

Does the RJ Agency only have outstaffing, or is there also outsourcing?

Most of the requests that can be found on the market right now are outstaffing, although outsourcing is also in demand. It is estimated that 70 per cent of the requests are outstaffing, with 30 per cent – outsourcing.

Are there similar services to RJ Agency and what makes you different from them?

There are many different IT communities in Eastern Europe, which mainly exist in the form of professional groups and publics in social networks, chat rooms and discussions in messengers, online platforms, etc. RJ Agency is neither a platform nor a public group. This is an agency, and a platform for common growth. Our main distinguishing features are an individual approach, flexibility, support, reliability and focus on the win-win relationships. For example, we do not send massive requests to all companies, but only to those who are interested and capable of working on the project. We also never interfere in the relations between partners in terms of agreements between them, they always discuss all conditions of their cooperation directly with each other.

Can I ask a developer from your company to do a test task?

Yes, you can do any additional checks you consider appropriate. You can provide a technical task, ask to pass the assignment with coding, etc. It all will help you to ensure the candidate meets your technical requirements.

What level of English do the candidates have?

Our developers have Intermediate and Upper-Intermediate English levels. If desired, you can check it by yourself during the interview.

How much time is required to create a dedicated team?

Depending on how complex and rare the stack is planned to be applied, on the number of required team members, on the business area and the complexity of the client's task, the time to involve the entire team can vary from 1 to 4 weeks

Is there a minimum number of people for a dedicated team?

Many customers start with a "2 or 3 person pilot," allowing them to experience service quality.

How to manage your own offshoring team?

– Provide an online tool to manage projects. Your partner can create this tool, but you have to approve it;

– Conduct an orientation training on how the team will use this instrument to ensure standardized usage. There are ready-made tools for project management that you can use;

– Make sure that all communication is done through a central connection tool. When all the official communications become available to the people in a single digital tool, a special team will be able to overcome problems caused by gaps in communication;

– Dedicated managers are the key support of successful specialized teams since they are able to control all parts of the project and identify possible troubles in advance.

How to calculate the cost of the allocated developers team?

The pricing model for a special team is straightforward. First, you have to consider the salaries of your dedicated developers. Then, plus the supplier cost, and that's mostly all. A great advantage is that you don't spend extra costs for office rent, equipment, taxes, etc. Besides, it's much cheaper to hire a specific team instead of searching for each professional by yourself with the HR team.

How to cope with the time zone difference when hiring an offshoring team?

This question has to be resolved from the very beginning. It partly depends on the time difference's scale. If it's 4,5 hours, for example, it's not difficult to find a common time for online meetings or calls. However, if your offshoring specialized team is on the other side of the globe with a difference in 10,5/11 hours, it's harder to manage. Outsource companies are aware of this problem and have mature processes to ensure round-the-clock connection, especially by working in three shifts.