Share Projects And Earn Money: Red Jumpers Launches A Referral Program For IT Companies
Received a request for a project you're not interested in or lack the right specialists for? Share it with reliable contractors for a reward: this is what the referral program from Red Jumpers offers.
Red Jumpers is the largest network of reliable software development and digital technology companies in Eastern Europe and Latin America. We have 7000+ skilled developers in our database, with 6 years of experience and 250+ completed deals.
The article explains how to become our partner and the benefits you will receive from cooperation.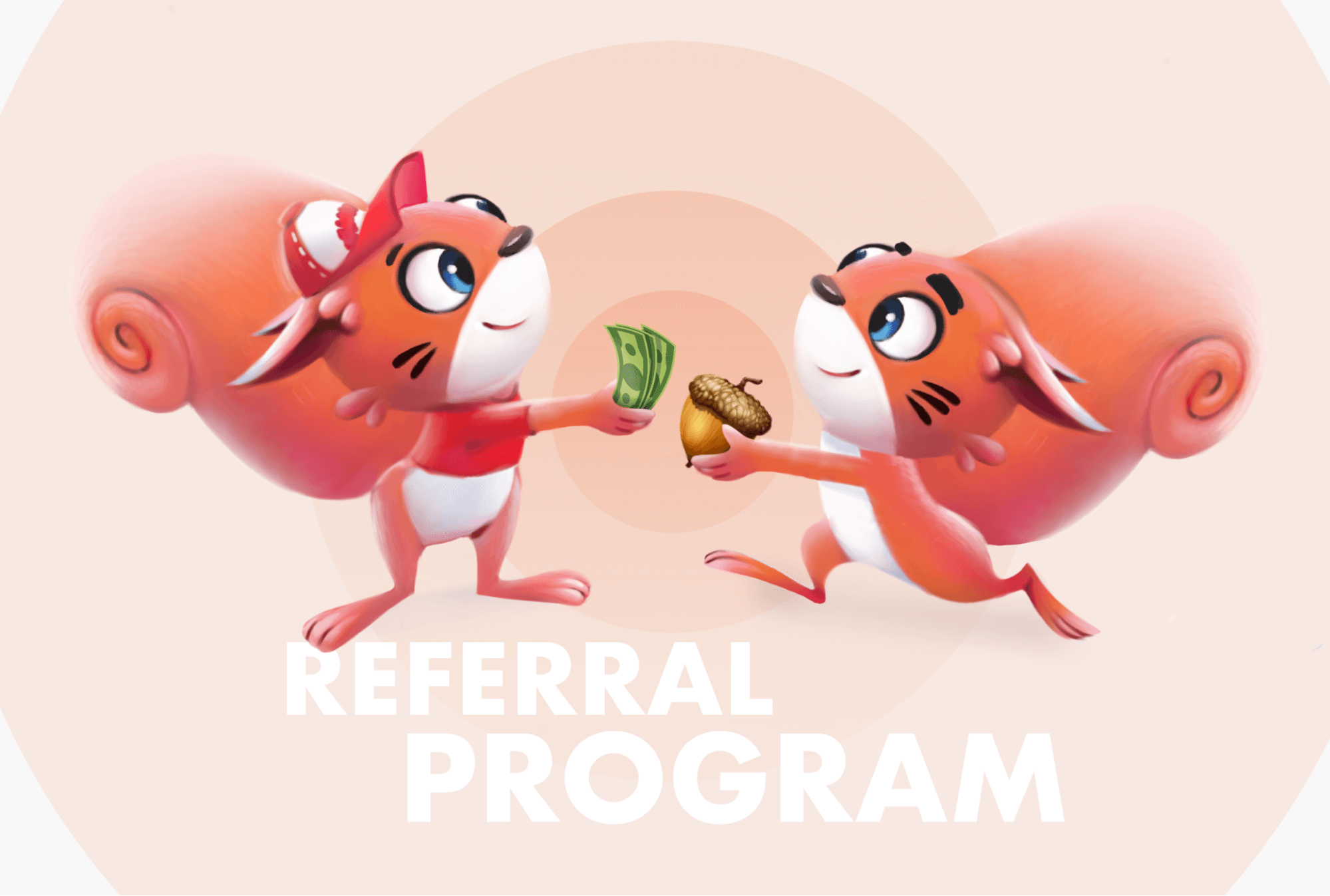 Why should you work with us?
Imagine you've got an urgent request from one of your most valued clients but have no available resources to assist. This is exactly what happened with our partner who faced a true challenge: to find two experienced Flutter developers in less than 24 hours.
The Red Jumpers team is always eager to help, and this case was no exception. As we build friendly relationships with our partners, we always know what's going on in their teams and which developers are ready to join a new project. This allowed us to quickly find two Flutter developers and invite them for an interview the very next day.
The squirrel is not just a cute Red Jumpers' symbol: we are really as fast as these adorable creatures. Furthermore, we're always confident in the competence of our developers, so we never doubted that the interviews would be successful. And indeed, that's how it happened; otherwise, we wouldn't be describing this case. 😊
Currently, the partner we found Flutter developers for gets a monthly income of $1,000 thanks to our referral program. These and other benefits of cooperation are described below:
Financial reward. Red Jumpers offers a referral system for all projects obtained from partners. When you refer clients to another contractor, you earn income from each payment for the project.
Qualified developers. Before offering you a developer, we carefully evaluate their skills: this allows us to build top-level remote teams. Our network numbers 7000+ specialists, and you get access to the resumes of the relevant ones.
Accelerating work processes. Typically, we find candidates within a maximum of 48 hours and requests within 7 days.
Convenient collaboration. Our partners have free access to the Red Jumpers app, where they receive daily updates regarding new requests. During the collaboration process, you won't need to worry about management details: we always handle any issues that may arise.
Individual approach. Human relationships and an individual approach are our top priorities. You share your needs with our managers and get specialists who meet professional requirements, values, company culture, time zone, and more.
What are the terms of the referral program?
You determine the amount of the reward yourself and receive it throughout the project. Below, you'll find answers to the basic questions regarding the terms of cooperation.
How is the amount of the referral reward determined?
At the customer's discretion. When passing a lead, you specify the percentage of the project you wish to receive.
How does the process of cooperation and payment take place?
We get the referred client and find a contractor for them.
The client and the contractor sign a work contract, and the contractor signs an agency agreement with the company that referred the client to us to receive a percentage of the fee.
Upon the completion of each month, we clarify the number of hours worked on the project or the amount to be paid for the month.
When the contractor informs us that they have received funds from the client for the month, the referring partner invoices the contractor for their percentage.
What's the reward payment deadline?
Throughout the entire duration of the project.
Are there any additional bonuses for referrals other than payments for requests?
Yes, we offer one-time bonuses:
If one company recommended us to another, and as a result, we received a successful inquiry that led to a deal, the recommending company receives $300 for the referral.
The salesperson from the referring company who generated a successful inquiry receives $100 personally.
How to become a referral partner?
Our network includes 700+ reliable partners. You can join it in a few simple steps:
send a request
sign an agreement
share your needs/offers/recommend clients
get a reward in case of successful cooperation
Are there any companies that cannot participate in the referral program?
Companies from Russia and Belarus or companies with team members related to these countries. This includes cases where individuals associated with these locations are present in the end chain, on the side of the final client.
Are there preferred niches/countries/requests for partnership?
Although there are areas we specialize in more (blockchain, e-commerce, fintech, healthcare, e-learning), we are not limited to them and are open to any proposals.
Conclusions
Red Jumpers' referral program is an opportunity to join a network of reliable IT companies and earn a monthly income. Leave a request and our managers will contact you to find out about your needs and clarify the details of cooperation.