These things will help our partner to be more likely to take on the project
How to
We are dedicated to maximizing project opportunities for all our partners through the agency. However, it often happens that some companies do not benefit from our collaboration for a long time. In such cases, initiating a conversation with them and offering recommendations can be valuable in speeding up the start of a fruitful partnership.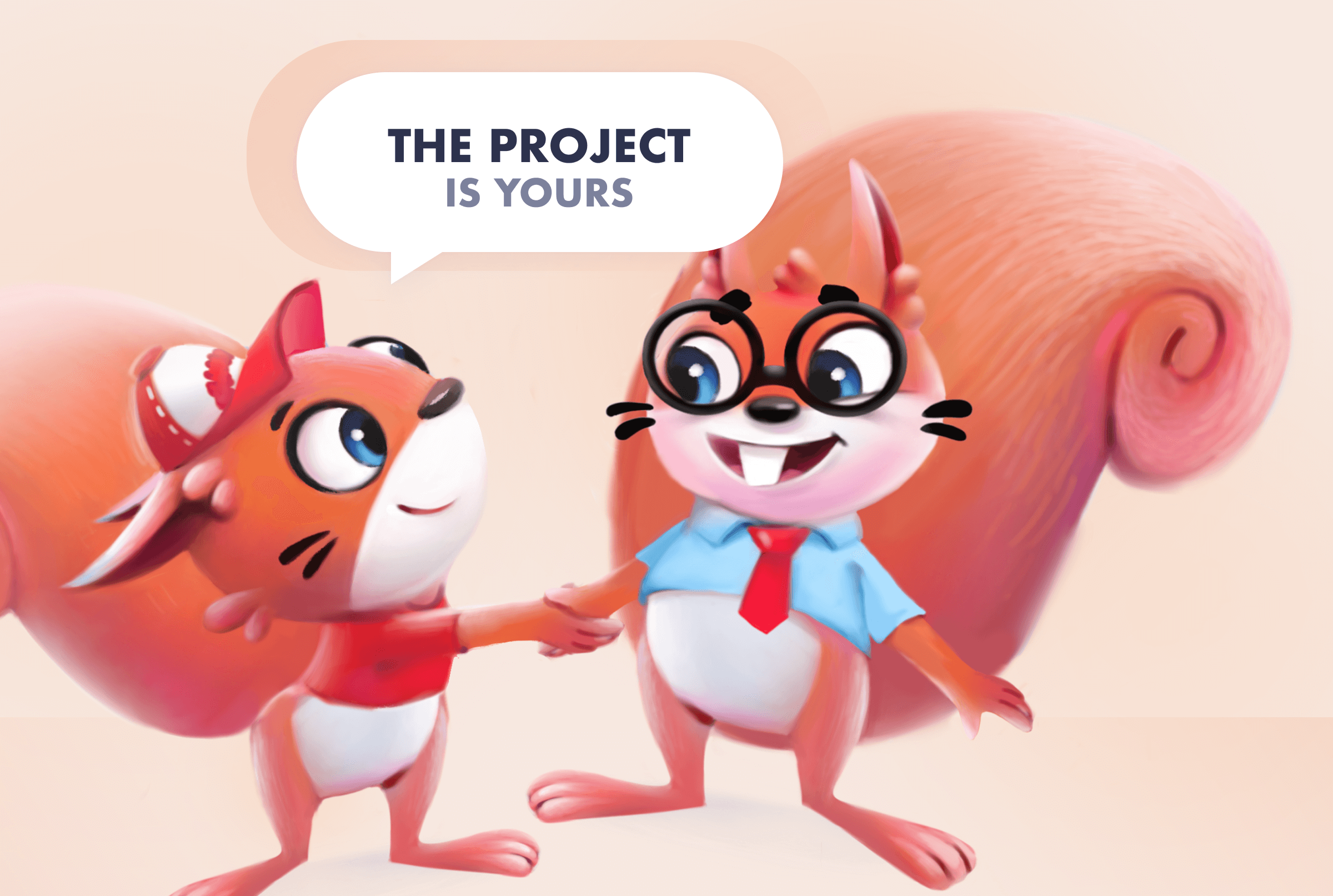 So, what should companies do to increase their chances of launching projects with us?
Speed is the key. We recommend that partners clearly understand which candidates they want to be hired right now and have their resumes at hand. It's crucial to ensure that you have selected all the technologies you work with in RJ App to receive all relevant requests. Usually, the resumes we receive first are the first to reach the customer. Therefore, speed is very important when working with an agency.
White label. Partners should immediately submit resumes in white-label format because it also speeds up the process of the resume's delivery to the client (since the coordinator does not need to edit it).
Resume relevance. You should carefully check whether the resume reflects the candidate's compliance with all the requirements of the request. For example, if the request requires knowledge of 10 tools, but the resume contains only 3, this equates to 0 chances of getting the project. The customer will either reject such a resume or return it for revision, which will take time. Meanwhile, a more relevant resume may be selected during this time. Even if the candidate indeed possesses expertise in all 10 tools, it may go unnoticed if not explicitly mentioned in the resume.
Candidate suitability. It's not advisable to attempt to suggest candidates who clearly do not meet the requirements of the request. Additionally, if a high level of proficiency in a foreign language is required, trying to "slide through" with a low level is not recommended. Such attempts and mismatches between the candidate and project requirements tarnish our collective reputation and diminish the chances of the client returning to us.
This also applies to submitting candidates who are currently engaged in projects or are planning an extended vacation soon. Clients are greatly disappointed when a candidate they like is, in reality, only ready to start in 1-2 months. Especially if the project start is indicated as ASAP. It's better to offer candidates who are actually available.
Price flexibility. The willingness to lower the rate when a developer is on the bench often helps to keep this developer engaged, as the price is an important competitive advantage.
Readiness. It would be useful to prepare the developer for the interview with the client. For this, the developer's manager should discuss various nuances with the coordinator before the interview and be sure to take the coordinator's advice into account.
Truthfulness. You should be realistic about the developer, not embellish the reality, and assess their chances of taking on a particular project. Lying in a resume is not acceptable and can have very negative consequences. The level and skills of the developer indicated in the resume should be 100% true.
Focus. The partner company should allocate a manager who will be able to track our requests and actively work with them, promptly send us resumes, and quickly respond to our messages when we need any clarifications. CEO or Head of Sales or other executives can certainly be present in our communication but from our experience, they are very busy and cannot concentrate and selectively "catch" requests that are beneficial for them.
Contact. Each of our partner companies has its own coordinator. We believe in personal communication, mutual assistance, and an individual approach. Therefore, every partner should remember that they have the right to communicate with their coordinator, show initiative, share difficulties and request assistance, talk about their bench, remind us about themselves, not disappear when problems or questions arise, and not keep these issues silent.
The cooperation with our partners is a two-way collaboration. We are committed to successful cooperation, as are our partners. We share these life hacks with you, our partners, and may you launch as many cool projects as possible.