IT Companies in Columbia: A Complete Overview
The Colombian ITC market is poised to reach an impressive $12.98 billion by 2026, positioning the country as a leader in the Latin American IT industry. With a steady increase in revenue from software development and a substantial number of IT workers, totaling over 64,000 across various positions, Colombia boasts a thriving IT landscape.
When you factor in the government's support, global digitization trends, and the growing pool of educated developers, Colombia becomes an ideal destination for building an exceptional IT team.
This article will provide insights into IT companies in Colombia, their specializations, advantages for your business, and more. Let's delve into this topic.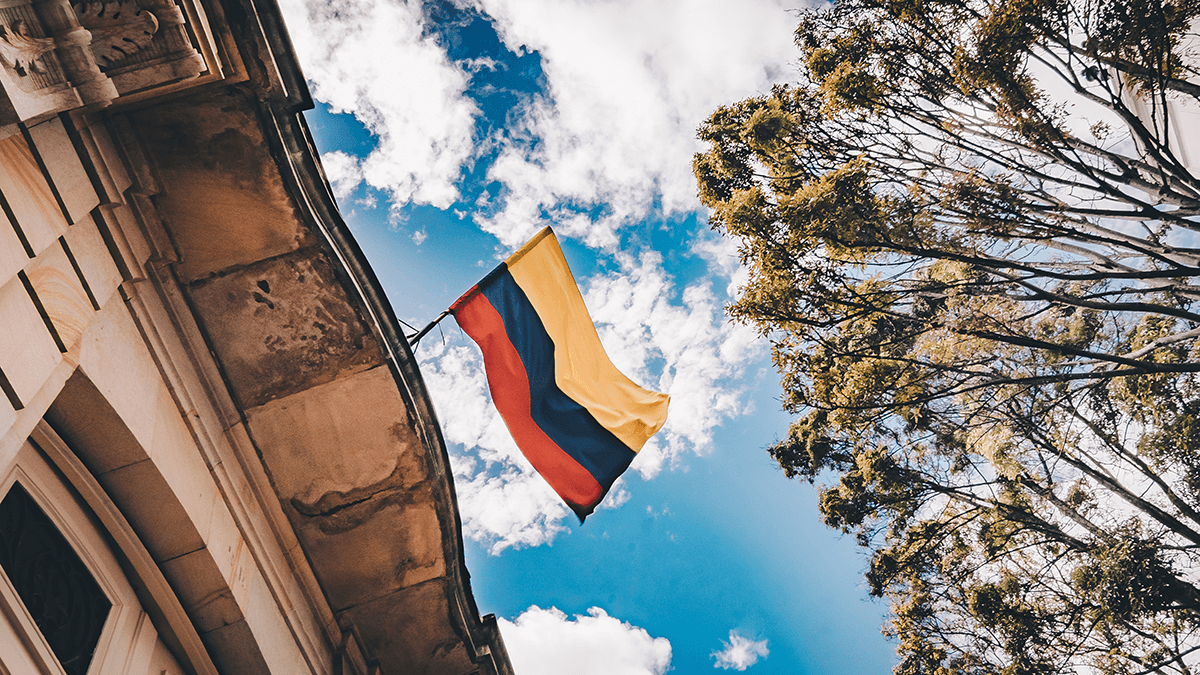 State of the IT Industry in Colombia: trends, challenges, and opportunities
Since the onset of the pandemic, the global IT industry has rapidly pivoted towards digital solutions. This shift has also fueled the demand for software development, as businesses strive to establish a strong online presence. For instance, the data service market size is projected to reach a staggering $653 million by 2027.
In Colombia, the IT market faces challenges such as a shortage of tech talent and the need for improved IT infrastructure. Nevertheless, the market value of the IT industry in Colombia continues to grow steadily, with several notable trends emerging:
Cloud computing services, including Software as a Service (SaaS), Platform as a Service (PaaS), and Infrastructure as a Service (IaaS).
Artificial intelligence (AI) and Machine Learning (ML), which are being leveraged across various industries, from healthcare to fintech.
Cybersecurity, which is in high demand globally across industries.
In terms of opportunities, outsourcing remains a viable option, thanks to the ample pool of English-speaking, highly skilled IT professionals in Colombia. Startups also enjoy government support through investments, funding, and tax incentives, further fostering the digitalization ecosystem in the country.
Major IT Companies in Colombia: areas of specialization overview
IT companies in Colombia provide a wide range of services to cater to various business needs. Let's take a closer look at three leading companies based on Statista's latest review.
Sistemas Colombia S.A.S.
Sistemas Colombia S.A.S. is a global IT company that offers diverse services including data processing, web hosting, custom computer programming, and more. Established in 2009, the company witnessed a remarkable revenue growth of 51.16% in 2021.
Indra Colombia LTDA
Indra Colombia LTDA, founded in 1996, specializes in delivering software development products for businesses across different sectors. Their IT services cover Computer Systems Design and Related Services industries. In 2021, the company's revenue experienced a notable growth of 16.06%.
Hitss Colombia
Hitss Colombia is a global technology company that provides a range of digital solutions, including system integrations, digitalization processes, and cybersecurity. They have partnered with prominent companies such as Amazon Web Services, Google, Salesforce, and more. Their latest revenue review reflects a growth of 8.19% in 2021.
In conclusion, IT companies in Colombia exhibit a diverse range of specializations and services. In the next segment, we will delve deeper into the context of the B2B IT Services Market and gain a comprehensive understanding of the IT industry landscape.
Colombian B2B IT Services Market
The B2B IT Services Market is experiencing rapid growth, fueled by global trends in cloud-based solutions and the implementation of AI in various sectors. The main export destinations for Colombian IT companies are Latin American countries, Europe, and the United States.
In Colombia, IT companies offer a wide range of services, covering custom software development to outsourcing. The healthcare, fintech, and manufacturing industries are among the most prominent sectors adopting digital solutions.
Salaries in the IT sector vary depending on the level of expertise and position. For instance, according to Payscale, the average annual salary for a software developer in Colombia is around COL$45,763,968 ($9,967.32), while a software engineer earns COL$85,000,007 ($18,512.87) per year.
There are several leading associations in the country, such as the Association of Information Technology and Telecommunications (ACIET) and the Colombian Chamber of Information Technology and Telecommunications (CCIT), which offer opportunities for startups through training and special grants.
The tax system in Colombia can be complex and requires further exploration. It includes income tax, value-added tax (VAT), and technology tax. However, there are also tax exemptions available for the IT sector.
Bogotá is a critical city for the IT industry in Colombia, as stated by Isabella Muñoz, Executive Director of Invest in Bogota. "It is estimated that Bogotá has over 70% of the country's bilingual talent, making the city highly competitive and capable of attracting investment projects compared to other major Latin American capitals.
Top 4 benefits of working with Colombian IT companies
Let's delve into the specific advantages of collaboration after reviewing the current state and opportunities of the IT sector.
Tech education. With support from the government, students can pursue technical specialties in universities, leading to an increase in the number of people joining the IT industry.
Cost-efficiency. As per the Market Report on IT Labor in Colombia 2022, the average monthly salary for developers in Colombia is around $1,300, with lower hourly rates compared to other countries.
Robust IT infrastructure. With over 5,000 IT companies and growing foreign investments, Colombia has become an excellent hub for hiring skilled specialists.
English proficiency. Since English is already a second language in Colombia, the education system is designed to teach English from primary school, with the goal of achieving bilingualism by 2025.
Noteworthy are the vast pool of IT talents, government support through startup programs, and the rapid growth of the industry in the country.
Government Support for the IT Industry in Colombia: tax incentives and funding programs
​​The Colombian government actively supports startups and the booming IT sector through tax incentives and funding programs. Startups, innovations, and export funding are the top three ways for businesses to benefit. New companies can enjoy exemptions from income tax for the first two years after registration, and businesses exporting software are exempt from paying VAT tax on their sales.
In addition to these incentives, IT companies have various options to access financial support through programs such as Fondo Nacional de Garantías, Colombia Productiva, Innpulsa Colombia, and others. Private initiatives like Wayra Colombia also invest in IT-related startups, providing not only financing but also mentoring, consulting, and access to valuable resources. The range of possibilities goes beyond just funding, offering comprehensive support to IT companies to thrive in Colombia's dynamic business environment.
Future Outlook for the IT Industry in Colombia
Digital transformation is a prominent trend in Colombia's IT sector, driven by the global push towards digitalization. Businesses need to establish a strong online presence to remain competitive, leading to a growing demand for software development services.
Another key trend is the adoption of cutting-edge technologies such as Artificial Intelligence (AI), Machine Learning (ML), and blockchain. These technologies offer unique opportunities for companies to scale up their business by leveraging new digital solutions and software.
With government support programs, a rising demand for skilled tech talents, and global digitalization trends, the future of the IT industry in Colombia looks promising. Partnering with Red Jumpers can provide access to over 4,000 skilled developers, ensuring future-proof solutions for companies seeking to hire Colombian talent. Contact us via the form today to explore this opportunity.
How can Red Jumpers help clients achieve IT goals?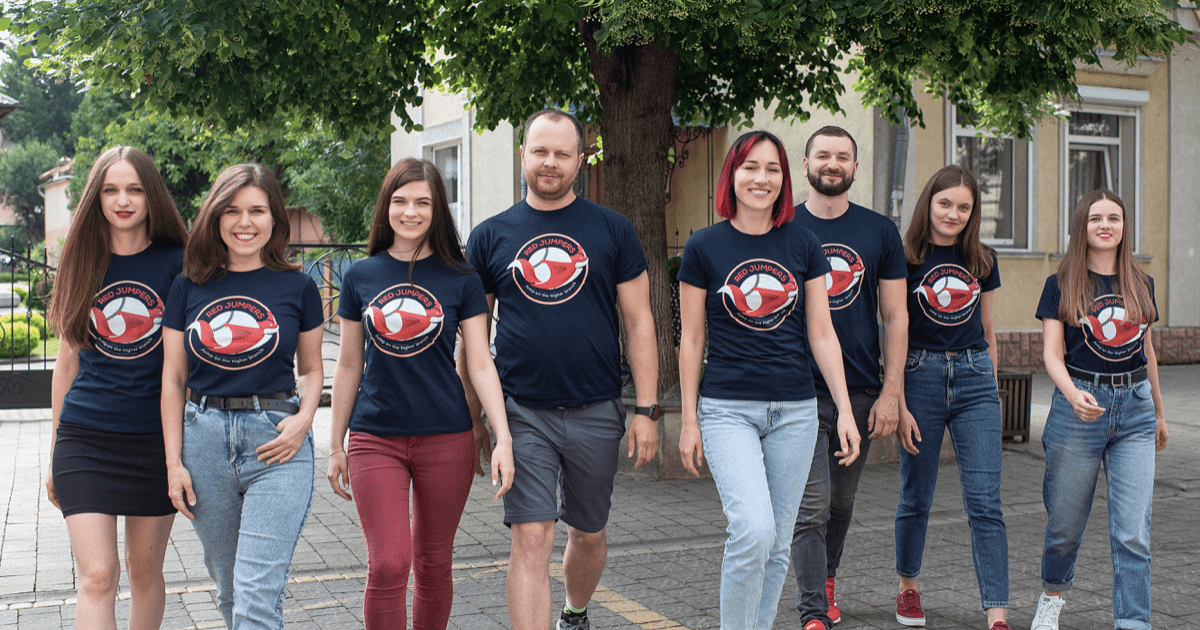 When it comes to hiring an IT team to create a business solution, finding skilled developers can be challenging. That's where Red Jumpers come in to provide a cost-effective and efficient solution.
Contact us to hire developers that meet your requirements, increase your revenue, and focus on your core business. Let us help you achieve your business goals!
Conclusion
Colombia's IT sector is rapidly growing and offers robust solutions for various industries. Hiring Colombian developers can provide cost-efficient and reliable services. Don't miss the opportunity to start working on your project and achieve future-proof results for your business with us. Contact us today to get started.