Outsourcing Benefits And Risks: Is It Right For Your Business?
Many modern companies have long appreciated the advantages of outsourcing and IT staff augmentation. They actively use them for business development. Based on Grandview research, the global business process outsourcing market is expected to reach $525 billion by 2030. In Deloitte's Global Outsourcing Survey, 65% of respondents said that outsourcing helps them focus on core functions. To outsource means to entrust the conduct of certain business processes to a specialized outsourcing company. Most often, accounting, advertising, logistics, or IT are outsourced.
This article will discuss types of outsourcing, key advantages, and risks.
What is outsourcing?
Outsourcing is a process of transferring some functions to another organization with a relevant specialization for a long period. In this case, we are talking about secondary tasks, but at the same time, they are mandatory.
An outsourcing company is an organization that assumes the functions of another company under a contract. It needs to have extensive experience in the assigned business.
Types of outsourcing
Today, there are many types of outsourcing, usually based on the type of activity. The main ones are as follows:
Accounting outsourcing. Transferring all accounting-related tasks to another company.
Legal outsourcing. Legal support is one of the most important aspects of any company's activities. At the same time, it is not always profitable to hire a full-time employee, especially for small businesses. A great option is to use the services of an outsourcing company with a legal focus.
Production outsourcing. A specialized organization takes care of some production issues. For example, a printing house produces printed materials for an event agency.
IT outsourcing. The company entrusts the maintenance of computers and other office equipment, as well as the creation and promotion of websites to specialists of a specialized company. This is the most common type of outsourcing all over the world.
Personnel outsourcing. The staff of one organization is managed by another organization specializing in this type of activity.
Logistics outsourcing. In this case, another company is entrusted with transportation and everything related.
At Red Jumpers, we specialize in finding reliable IT outsourcing companies for the most complicated tasks.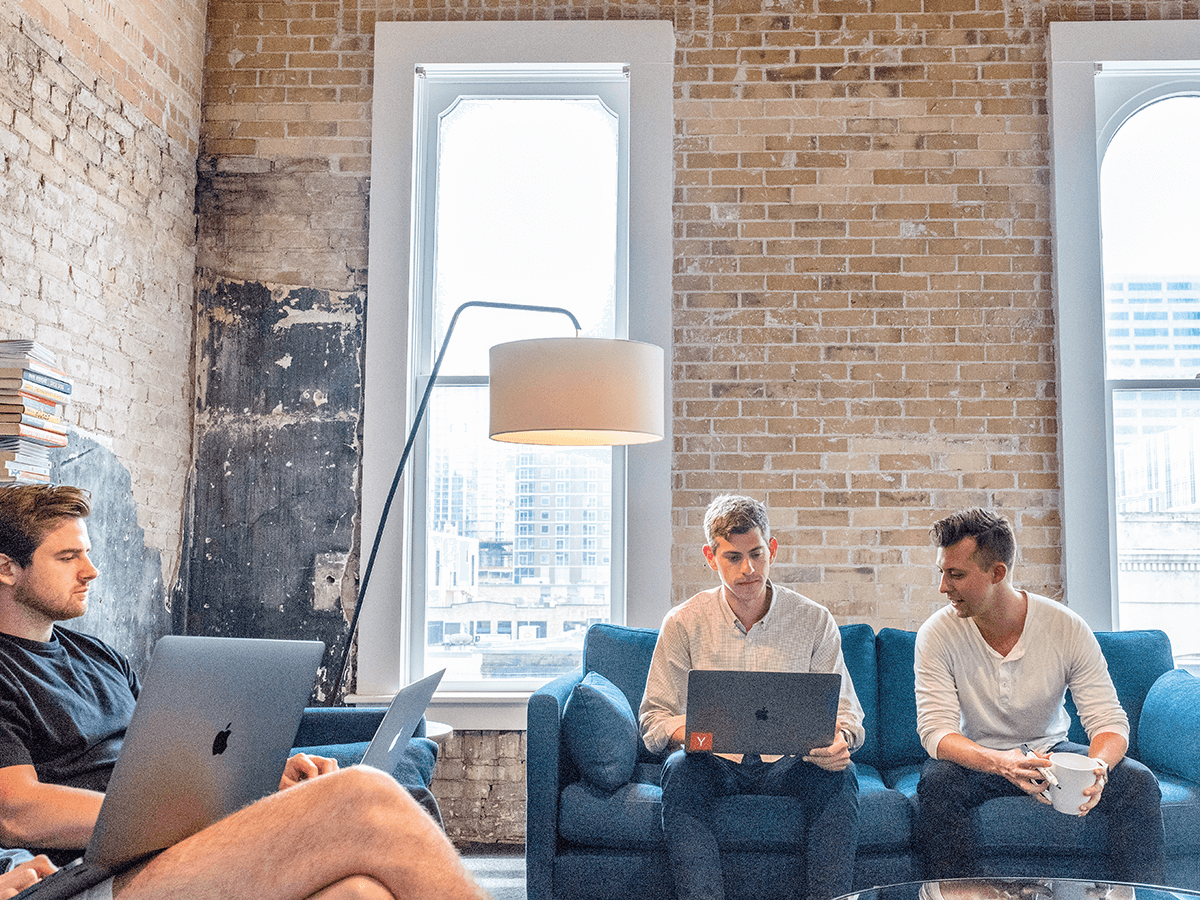 The key advantages of outsourcing
Any business owner who is going to outsource some of their functions to another company should see all the benefits of outsourcing and adequately assess all the possible risks. The advantages of outsourcing include:
Cost savings. Costs can be reduced by not hiring additional employees or forming an entire department. Since certain business processes are transferred to the partner, the company eliminates the need to keep its employees to manage them. You pay for the result, not for the working day.
Focus on the main tasks. The company may not divert its attention from the main line of business since specialists of another company perform secondary functions. Getting rid of non-core functions means getting an opportunity to concentrate on the main direction and increase its efficiency.
Efficiency of activities. Due to the freed-up time and other resources, you can improve the organization's performance and increase efficiency.
Professional services. Outsourcing companies with a narrow focus usually perform tasks at the highest level due to the availability of relevant experience and qualified specialists.
Versatility. If necessary, you can find a good organization that provides any outsourcing services.
Getting results from business processes without managing them. The performance of important functions is outsourced. Therefore, the necessary corporate result is achieved by external efforts.
Involvement of competent professionals. Outsourcers are professionals in their field. Therefore, they cope with highly specialized tasks like no one else.
Preservation of the company's legal status. If you do not hire employees in the staff, the firm meets the requirements of a small business.
Absence of expenditures on personnel record keeping. The outsourcer selects its staff to fulfill the functions entrusted to it. Therefore, you can be sure that professionals handle business processes.
Lack of formal labor relations with specialists. Although accountants, lawyers, and other employees serve your company, they are officially employed by the outsourcing company.
Exclusion of disputes and disagreements with the staff. If a specialist is dissatisfied, he or she can only file a claim with his or her employer. You pay the agency for services and are not involved in personnel management.
Contractual form of relations. A contract formalizes the partnership between the outsourcing company and the customer. It specifies all the duties and responsibilities of the parties, as well as important nuances of cooperation.
Versatility of the service. Any non-core functions can be transferred under external management. Accounting, legal activities, cleaning, logistics services, personnel management – an entrepreneur entrusts an outsourcing company with any tasks if he or she is sure of receiving benefits.
Our team has the largest network of trusted software and digital companies in Eastern Europe & Latin America. To get all the advantages of IT outsourcing, feel free to contact us 24/7.
What are the main risks of outsourcing?
As for the disadvantages that may arise when working with an outsourcing company, they are mostly related to risk. After all, you have to rely on a completely third-party organization, even if it has an excellent reputation. In addition, it is quite difficult to manage and control processes when they are to be performed by another company. There is always a risk of receiving low-quality services.
The main risks of outsourcing:
The risk of poor quality of tasks. The contractor positions himself as a professional according to his own statements. The actual quality of services can only be assessed after actual work.
The risk of not understanding the corporate style of the company. According to all norms, the contractor performs the work correctly. However, the specifics of the enterprise is often associated with nuances that need to be clearly clarified to the partner.
The risk of information leakage. The terms of confidentiality are prescribed in the contract and formalized. And yet it is almost impossible to prove the contractor's involvement in disclosing the customer's internal information.
Dependence on external performers. To entrust the fulfillment of certain functions to a partner means to violate the corporate unity of the company. The company incurs losses if the contractor fails to deliver the desired result.
Lack of control over the conduct of delegated business processes. Since freelance personnel are engaged in solving tasks, it is difficult to follow the stages of their fulfillment in an absolutely transparent way.
Risk of bankruptcy of the contracting organization. The agency may go bankrupt like any production company. This will lead to failure to perform the delegated functions and a temporary decrease in the efficiency of the client company.
You must not forget about the issue of confidentiality. To ensure that no valuable information about you leaves the company, it is necessary to carefully specify this point in the outsourcing agreement, as well as other nuances. Only a well-drafted document will help you maximize the security of your business.
How to determine if outsourcing is right for your business
Before you decide to outsource, you need to carefully analyze whether outsourcing is right for your business:
Scope of activity. Consider your company's core business. Outsourcing may be a great option if it is not strategically important for your company and does not require specific knowledge or skills. For example, handling accounting or customer support is a task that can be successfully delegated to other professionals.
Financial efficiency. Evaluate the financial benefits of outsourcing versus performing the task in-house. Consider the costs of hiring and supporting staff, purchasing the necessary hardware and software, and whether outsourcing can reduce overall costs. Outsourcing is worth considering if you can save money and focus on the core aspects of your business.
Risks and control. Determine what risks are associated with delegating certain functions to external vendors. Consider possible issues with data privacy, quality of work, time delays, and coordination with the outsourcing team. You also need to understand how easy monitoring and managing the outsourced processes is. Outsourcing can be an effective solution if the risks are manageable and acceptable.
Business size. Consider the size of your business. Outsourcing can be particularly attractive for small and medium-sized businesses because it allows them to access professional services and resources that may not be available internally. Larger companies can also use outsourcing to optimize specific functions or projects.
Flexibility and scalability. Consider how flexible and scalable your operations are. Outsourcing allows you to quickly adapt to changes in workload, the need for specialists, or new market demands. This is especially useful when you must fulfill temporary tasks or expand your business in new directions.
After carefully analyzing these criteria, you can determine whether outsourcing is right for your business. It is also worth paying attention to the reputation and experience of potential service providers, conducting thorough due diligence before signing a contract, and ensuring clear terms of cooperation.
You can always contact Red Jumpers to find a reliable IT outsourcing company.
Conclusion
The disadvantages of outsourcing are less significant than the clear advantages of the service. This is what ensures its increasing popularity all over the world. The main advantages of outsourced management are the reduction of gross costs and freeing up the company's resources for its core business.
IT outsourcing company performs the same functions as its counterpart in the form of a full-time business unit. The risks of outsourcing are only potential. With a careful choice of a reliable partner with a good reputation, they can be excluded.
External management is most popular in the areas of financial, legal, personnel, logistics, marketing, and IT. The obvious advantages of personnel outsourcing, associated with delegating personnel management processes, attract more successful entrepreneurs.